Semi-Permanent Fence
Semi-Permanent Temporary Fencing for Hire
At GHL TempFence we stock kilometers of semi-permanent temporary fencing ready for hire
GHL Semi-Permanent Temp Fence is a new product and has been developed specifically for the infrastructure, civil and construction market.
Installation of a semi-permanent temporary fence is completed by driving a pole 600mm in the ground then each panel is clamped both top and bottom to the post.
---
Hire your semi permanent temporary fence from the industry leaders in temporary fencing with over 10 years' experience in both hire and sales.
Contact us for a quote or phone now on 0800 42 68 12 or 0800TempFence 0800 836 733
Our semi-permanent temporary fences are also available for sale
Semi-Permanent Temporary Fencing
This new product is ideal for when you're looking for a temporary fencing solution that can't easily be removed, has a more permanent look or space is at a premium.
You can be guaranteed that we have stock at all times so we can supply and deliver direct to your site when it is needed. All our temporary fencing solutions can be used to easily secure your site.
You can hire temporary fence for all types of building, maintenance, renovation and demolition works, including: Residential Temporary Fencing, Commercial Temporary Fencing, Infrastructure Temporary Fencing, Civil Temporary Fencing and Event Fencing.
Our temporary fencing site fence solutions are tough, durable, OSH / Worksafe compliant to ensure a fully compliant safe work site.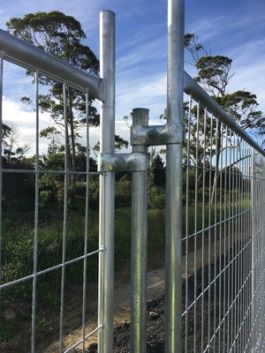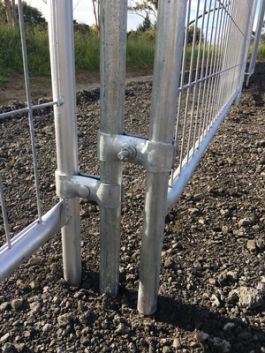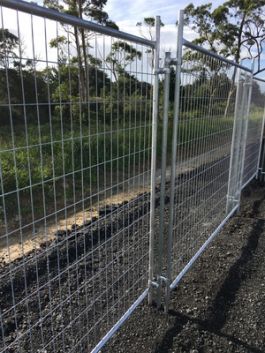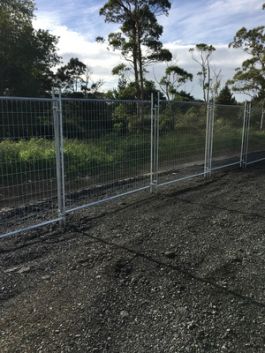 GHLTempFence also hires 1.950h Temp Fence, Construction Barriers and Crowd Control Barriers