Events & Crowd Control - OLD
Event Fencing Hire & Crowd Control Barriers Hire

Temporary Fencing Hire : "On Time, Every Time"
GHL TempFence is the market leader in event fencing hire and crowd control barriers hire. We've long been the 'go to' temporary fencing company for a huge range of events; including school balls, sporting events, functions, parties, festivals, carnivals, concerts and exhibitions. These events and functions have required anything from 20 metres through to events with in excess of 3000 metres.

Planning an event or function using quality temporary fencing and crowd control barriers is an integral part of the success of your event to ensure it runs efficiently.

A big part of the success of any event or function is ensuring the public, patrons and clients are kept safe. Security fence hire and crowd control barriers or bike rack, as it is often called, will safely manage visitors, pedestrians and vehicles. Event fencing also keeps the non-paying public away when required.
Also critical to any event is the Pack In and Pack out on a timely basis. GHL TempFence has both the resources and a can do professional crew that will work with you to set up and dismantle temporary fencing and crowd control barriers. On Time, Every Time to ensure everything is completed to your deadlines.

Crowd Control Barriers Hire for Events
Our 1.1m high crowd control barriers are specially designed to provide a smart looking, professional image for your event which puts safety first. These fences are sometimes referred to as 'bike rack' fencing and provide a quick and efficient solution for marshalling the general public, directing pedestrians, forming lines for queues or fencing off defining areas where full height temporary fencing isn't necessary.
These low level sturdy barriers are lightweight and literally just hook together making them very quick and simple to install.

Our crowd control barriers are also available for sale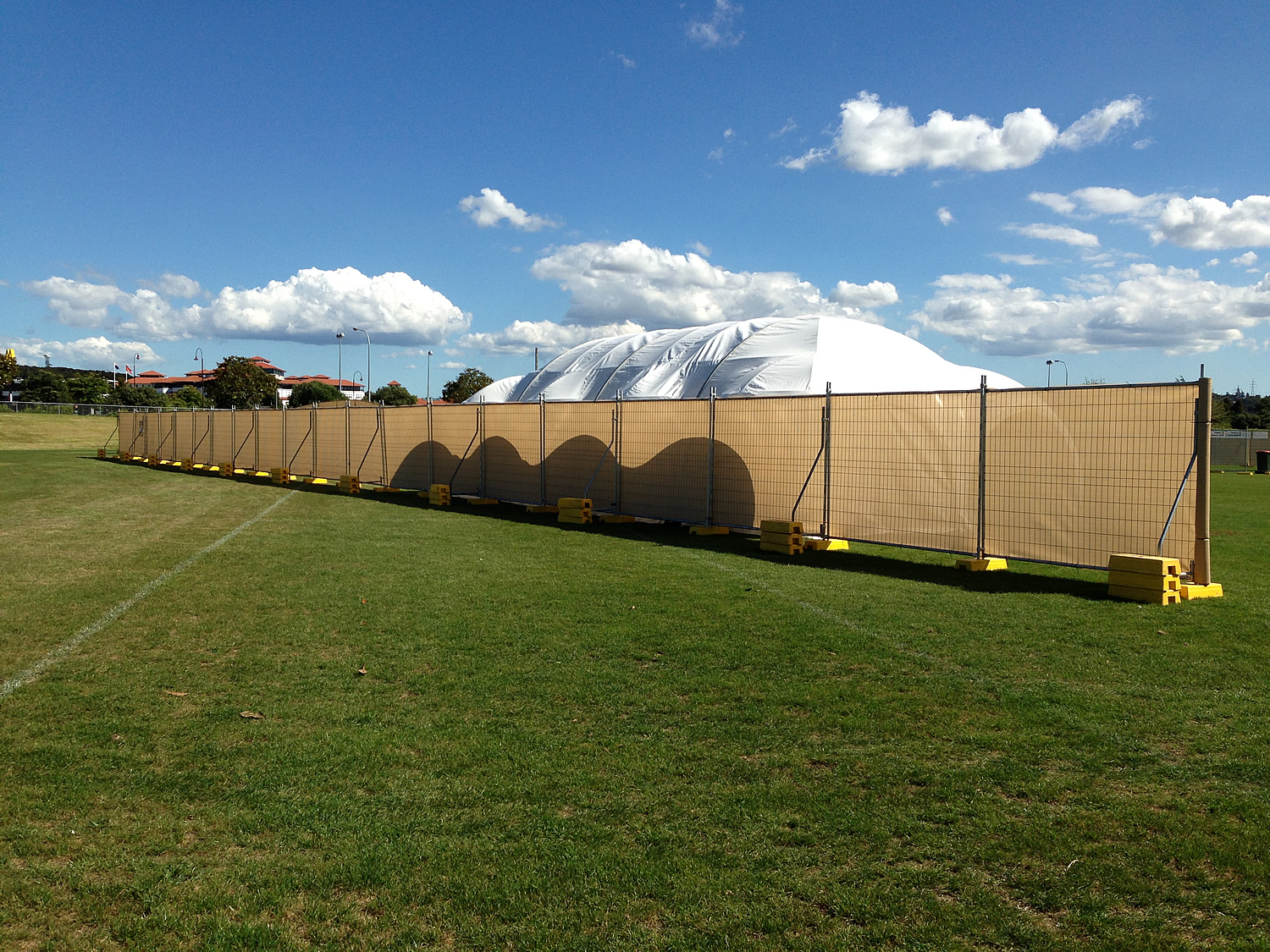 Perimeter Event Fencing Hire

With our extensive experience of providing temporary fencing and crowd control barriers for events, GHL TempFence can advise you on how much fencing you'll need to fence off the perimeter of your event.
We can also supply temporary fencing shade cloth to provide privacy and security for your site plus substantial bracing when installing the shade cloth to ensure the stability and safety your temporary fence.

Contact us for a quote or phone now on 0800 42 68 12 or 0800TempFence (0800 836 733)

We are an Auckland Temporary Fencing business predominately servicing from Mercer to Mangawhai including Auckland, Franklin, Counties, Waitakere, Hibiscus Coast, Eastern Suburbs Franklin, Manukau, East Auckland, West Auckland, Auckland CBD, North Shore, and Rodney District. Depending on your requirements we can also assist from Hamilton to Whangarei when required.