Is your Temporary Fencing Supplier Compliant with all current H & S Regulations
Is your temporary fencing supplier 'compliant with all the current H&S regulations'?
If not, your worksite could be at risk!
Compliance is more than ticking all the boxes. It is about having a deep understanding, robust procedures and systems throughout an organisation, developed over time. With changing H & S regulations on construction and worksites, your temporary fencing supplier needs to be compliant.
You can relax with GHL Temp Fence. We know the importance of compliance – it is central to protecting your workers and our team. GHL have been committed to H & S compliance from the very beginning, (that's over ten years!), it is in-built in all our procedures and every member of our team.
GHL have always maintained active H & S Policies and Procedures
With externally audited records, we are invested in meeting the requirements of the H & S standards, and continually implement the aims and strategies outlined within them.
GHL Temp Fence commitment to H & S standards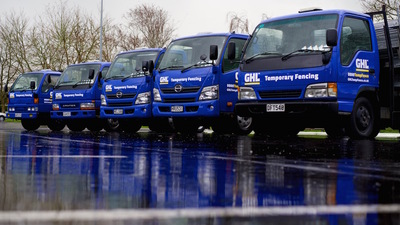 A solid H & S system, has helped us to achieve the following –
Auckland Council Pre-approved subcontractor Status
Sitewise prequalification 'Green Status' (100% pass rate)
NZ Transport Operator Rating '5 stars' (as good as it gets!)
Our H & S compliance doesn't end here. Every GHL team member working on your site holds –
A Site Safe Passport
A Construct Safe Passport
The appropriate vehicle licenses and complete New Zealand Qualifications Authority (NZQA) approved assessments.
Can your current temporary fence supplier say this?
If not, call the can-do team at GHL that understands and is committed to H & S – we would love the opportunity to earn your business.
Contact us now for a competitive temporary fence hire quote by calling us on 0800TempFence or visit www.GHLTempFence.co.nz
Click here for more information on Temp Fence Hire
Click here for more information on Temp Fence Sales