Semi-Permanent Fence
Semi-Permanent Temporary Fencing for Sale
Available "NZ Wide" shipped from Distribution centres in Auckland and Christchurch
GHL TempFence is your One Stop Temporary Fencing Shop & NZ's largest Temporary Fence Supplier
GHL Semi-Permanent TempFence is a new product and has been developed specifically for the infrastructure, civil and construction market.
---
Buy your Semi Permanent Temporary Fence from the industry leaders in temporary fencing with over 10 years experience in both hire and sales.
Contact us for a quote or Ph now on 0800 42 68 12 or visit our new Online Shop
Our Semi – Permanent Temporary Fences are also available for hire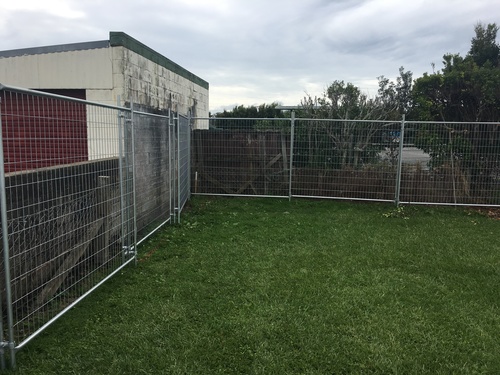 New Semi Permanent Temporary Fence Set For Sale
$116.00 + GST each (discounts are available for 20 or more) – Includes 1 x Panel, 1 x Post, 4 x Clamps
Suitable when you're looking for a Temporary Fencing solution that can't easily be removed, has a more permanent look or space is at a premium.
Installation is easy with the posts being driven in to the ground then each Temporary Fence Panel attached to the posts using Clamps.
Plus - If you're in the greater Auckland Area we also offer an Installation service.
Components & Specifications
Panel Specification:
Panel Size: 2400mm(L) x 2100mm(H)
Frame: 32mm O.D. & 2mm Wall Thickness
Finish: High Galv - Pre-Galvanised Pipe 42 microns Av.
Infill Mesh: 4mm horizontal, 4mm vertical 150mm x 60mm spacing
Weight: 21kgs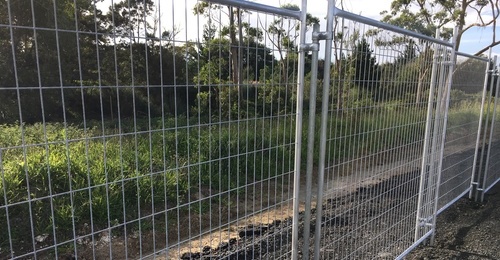 Semi-Permanent Post:
Length: 2.4m
Pipe: 25mm NB, 33mm OD & 3.2mm Wall
Clamps:
Hot Dip Galvanized 4mm Thick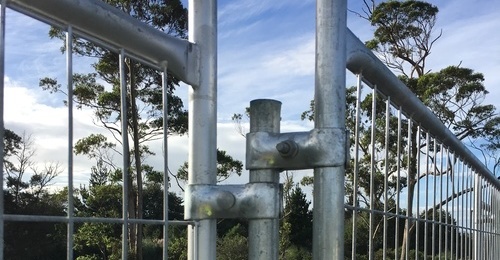 GHL TempFence also sells all the components individually, crowd control barriers, construction barriers, temporary fencing complete sets, shade cloth and scaffold net, printed cloth & banners, temp pool fence and dog run / pet enclosures
You'd prefer to hire? Find out more about our Temporary Fence Hire

Contact us for a quote or phone now on 0800 42 68 12 or 0800TempFence 0800 836 733